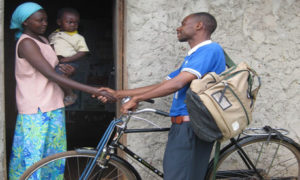 We need people who are eager and ready to share the work of communicating our vision.
People volunteer with us for many different reasons, but they've all got one thing in common: Living out their faith by giving their time to help.

we are happy to say that the time for volunteering is open and to anybody willing to take course in the vision you can email and contact us or talk to us via Telephone.
Volunteering with us is a way to:
• Use your skills
• Gain work experience
• Work for a cause you believe in
• Make the most of your time
• Live out your faith
• Meet like-minded people
Let us hear from you by contacting us