Village Medical Clinics:
GWI establishes and operates village medical clinics, aimed at improving the delivery of health care to isolated and impoverished rural areas in Uganda. The clinics provide life-saving primary health care including appropriate treatment for malaria, HIV/AIDS mitigation, Immunization, vaccination, Antenatal & post natal care, disease testing, medication dispensing and health education.
Water, Sanitation and Hygiene:
The Water and Sanitation programme is designed to increase access to safe water supply and sanitation services in rural communities. Activities include; increasing sustained and effective use of safe drinking water in communities, improving use of sanitation and hygiene practices in communities and strengthening the capacity of local water committees,
Feminine Health Management: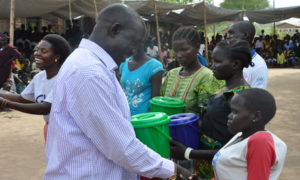 GWI implements a series of specially designed approaches to promote women's health with specific focus on menstrual care and elimination of female Genital mutilation. This is a unique and innovative program which combines interactive education with training sessions for women and girls in emergency situations, prisons, schools and remote villages. Activities include; Equipping adolescent girls with basic skills on how to make low-cost sanitary pads with locally available materials and raising awareness of the health risks of female genital mutilation, as well as counseling and support to victims of FGM
Food Security and Nutrition: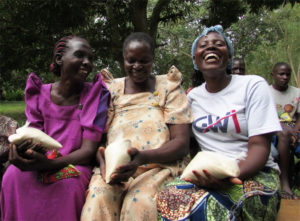 This programme aims to improve nutrition and agricultural production in rural communities through Increasing household capacity to implement improved field , fruit and vegetable crop production, promotion of good nutritional and hygiene practices and promotion of agricultural production activities such as agro-business training, distribution of seeds, fertilizer, tools.